Pallay Poncho is a new attraction of the Cusco. This mountain is known as the Pallay Puncho Apu Tacllo or Sharp Pointed Hill. This mountain is similar to the Rainbow Mountain Peru. The landscape is most beautiful and near you will find the small lake.
The Pallay Punchu Apu Tacllo are located in the district of Layo, Canas - Cusco. The altitude is 4700m /154200 ft. From Cusco to the Layo is 4 hrs driving.
The communities near to the Pallay Punchu Mountain or Pallay Poncho also know it as Pallay Punchu del Apu Tákllo, Condor Sayana, Apacheta. Its characteristics that stand out of this mountain are the sharp peaks that it possesses, this place was recently discovered by the communities that live in this area thus turning it into the third Rainbow Mountain! located in one of the most beautiful cities in the world, Cusco.
The mountains were formed due to the geological, from which we can view the variety of colors that it has, such as red, brown, magenta and others that make it even more special, as well as being accompanied by the impressive "Langui" or Layo Lake".
It is recommended to visit this mountain during the dry season such as April to November. It is cold in the night.
The Pallay Poncho is the second attraction of the Rainbow Mountain. Come and book an online this day trip.
Highlight of the Pallay Poncho Cusco
Walking in the famous new Rainbow Mountain Peru.
Discover the climax of the Pallay Poncho Mountain hike, in all its spectacle.
Climb up to the mountain of the peaks.
Enjoy the astounding Pallay Punchu.
Pallay Punchu Mountain guided tour
Service Level: Budget or Private hike, included professional guide and transportation round trip.
Physical Rating: 4 - Difficult - High-altitude hikes or more strenuous activities.
Age requirement: 14+ / All travellers under age 18 must be accompanied by an adult.
Pallay Puncho Hike Tour Operator: Tierras Vivas or Local Operator
Crew: A Tierras Vivas Representative in Cusco and a profesional Tour Guide during the hike to Rainbow Mountain.
Meals: 1x breakfast, 1x lunch
Transportation: A tourist transportation,
Responsible Travel
If you want to know about our foundation, please click Responsible Travel
BOOK ONLINE
GALERIAS
RESERVACION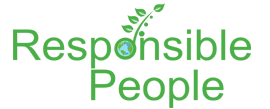 The Responsible People foundation is registered under the Peruvian Non-Profit Organization Act. With an annual contribution from Tierras Vivas, we support our operating costs as well as a significant portion of project development costs. If you would like to help us, you can bring warm clothes or new school supplies. While you contribute, you might win a Rainbow Mountain for free (or, another tour in Cusco.). Help us to help Andean children and families please!
responsiblepeople.org