Pallay Poncho is a new attraction of the Cusco. This mountain is know the Pallay Puncho Apu Tacllo or Sharp Pointed Hill. This mountain is similar to the Rainbow Mountain Peru. The landspaces is most beuaituful and near you will find the small lake.
The Pallay Poncho are located district of Layo, Canas - Cusco. The altitude is 4700m /154200 ft. From Cusco to the Layo is 4 hrs driving.
The communities near to the Pallay Punchu Mountain or Pallay Poncho also know it as Pallay Punchu del Apu Tákllo, Condor Sayana, Apacheta. Its characteristics that stands out of this mountain are the sharp peaks that it possesses, this place was recently discovered by the comunities that live in this area thus turning it into the third Rainbow Mountain! located in one of the most beautiful cities in the world, Cusco.
The mountains was forme is due to the geological, from which we can view the variety of colors that it has, such as red, brown, magenta and others that make it even more special, as well as being accompanied by the impressive "Langui" or Layo Lake".
It is recommend to visit this mountain on the dry season such as April to November. It is cold in the night.
The Pallay Poncho is the second attration of the Rainbow Mountain. Come and booking online this day trip.
GALERIAS
RESERVACION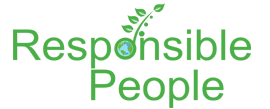 The Responsible People foundation is registered under the Peruvian Non-Profit Organization Act. With an annual contribution from Tierras Vivas, we support our operating costs as well as a significant portion of project development costs. If you would like to help us, you can bring warm clothes or new school supplies. While you contribute, you might win a Rainbow Mountain for free (or, another tour in Cusco.). Help us to help Andean children and families please!
responsiblepeople.org
Travel New Posts
15 July 2020
The Patacancha village is located 88 km from Cusco, at approximately 2:00 a.m. by car, in the Ollantaytambo district, where it is not uncommon to meet locals.
+ More information +
15 July 2020
The Qoriwayrachina ruins in Perú cover 6 square kilometers (2 1/3 square miles) and occupy a spectacular location on top of the mountain with panoramic views of Vilcabmaba mountain range.
+ More information +
29 June 2020
Peru, with its rich culture and biodiversity, is becoming a hotspot for those looking beyond conventional travel. Enjoy a lot of specialized activities!!
+ More information +