We use only high-quality camping equipment for our Peruvian treks such as Inca Trail, Salkantay Trek, Lares Trek, and alternative treks!!
Tierras Vivas provided our trekkers a tent, sleeping bag, mattress, pillow, blanket, duffel bag, walking sticks, dining tent, and toilet tent
Personal Tents
Our tents are of the brand EUREKA!, type MOUNTAIN PASS 3XTE designated for 4 seasons. We provide a 3-person capacity tent; however, just 2 trek participants use it! In this way, we provide you more space and comfort. In the case of a single traveller, we provide a 2-person capacity tent. After each trek, we carefully check our tents, disinfect them, and fix them if necessary!
Dining Tent
We use dining tents made of waterproof and cold-resistant materials having two side doors. Their capacity is 16 persons.
Toilet Tent
Our toilet facilities are safe and sanitary and ready to be used wherever it is necessary. We use the Cleanwaste Complete GO toilet system providing you with privacy and safety! Moreover, we use biodegradable fillings that contribute to our eco-friendly approach!!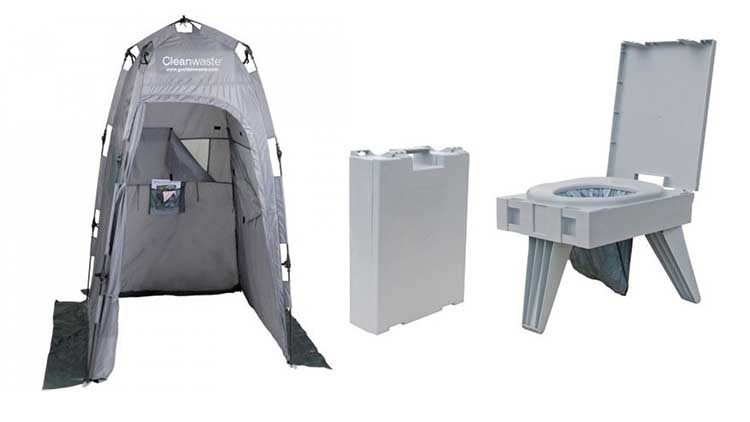 Sleeping Bag
Tierras Vivas use only feather sleeping bags that are suitable for -16°C. This means that you do not have to worry about the cold, because the night temperature during each trek reaches only 0°C (maximum -5°C)!!
Mattress
We provide inflatable mattresses of the brand Therm-A-Rest. The mattresses are 3 cm high that will ensure sufficient insulation from the cold ground!
Pillow and Blanket
A personal pillow and a blanket are included in our trekking service,
Duffel bag and daypack
A duffel bag for your personal belonging and a daypack are part of our trekking tours.
Rain Poncho
We provide our trekkers a plastic rain-poncho.
Duffel bag and daypack
Included your duffel bag for your personal belonging and a daypack for your trek.
Hiking Poles
Tierras Vivas provides a pair of hiking poles with rubber ends.